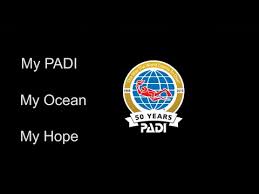 To commemorate 50 Years as a Scuba Diving Training Agency PADI will be releasing this year more videos and a limited edition Black 50th Year Certification Card.
This is the latest new Video from PADI featuring Dr. Sylvia Earle who says it best:
PADI can be an agent of change.
Enlisting divers.
Enlisting the powers that the PADI members have.
To spread the word…to engage people, to engage the world.
To take care of the ocean that takes care of all of us.